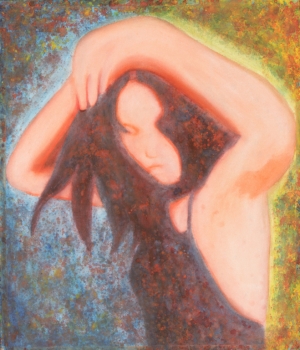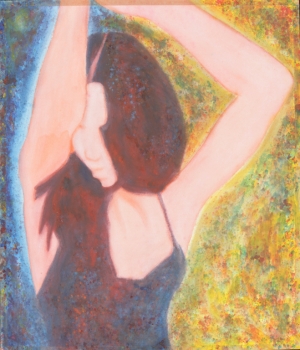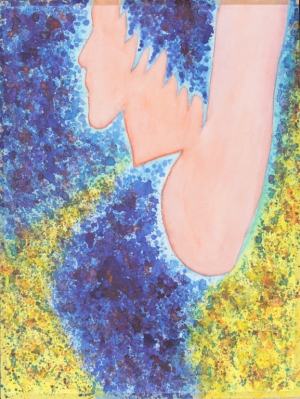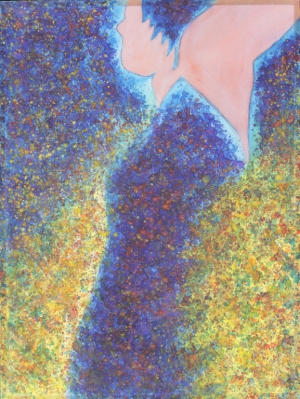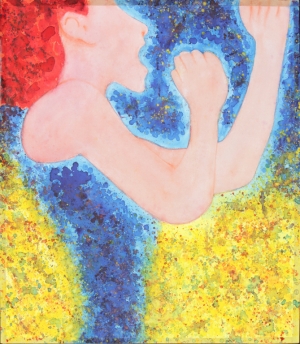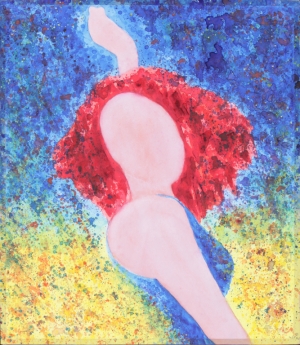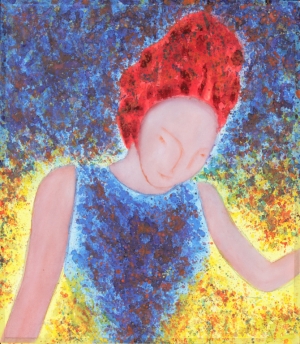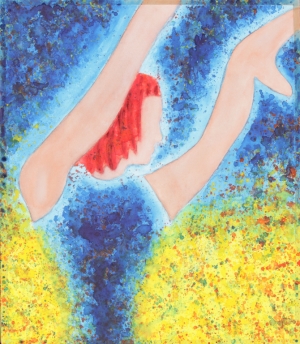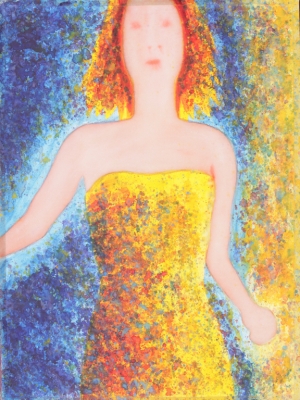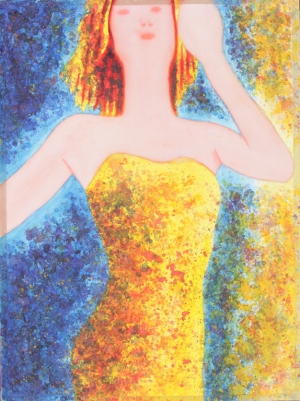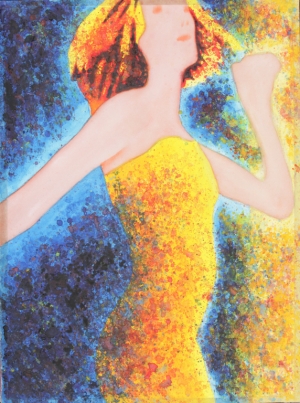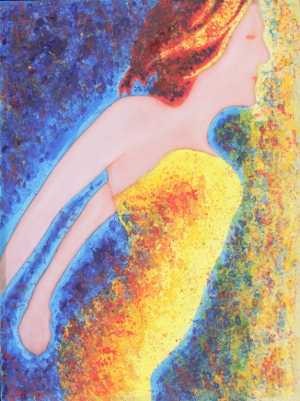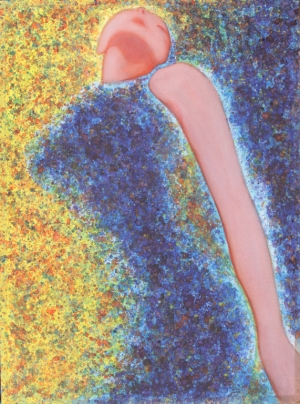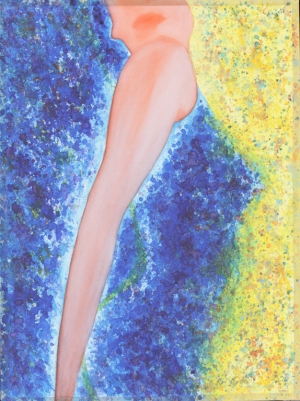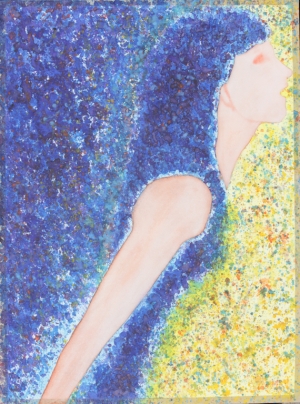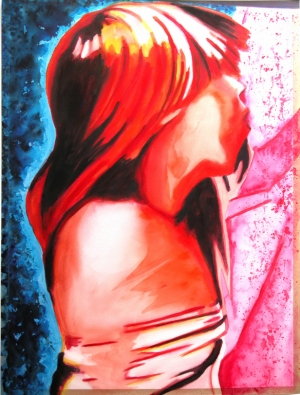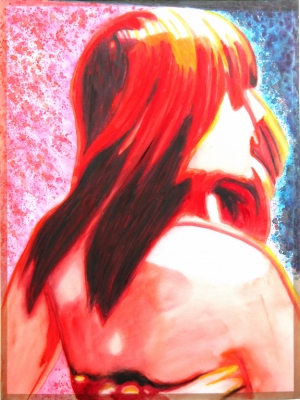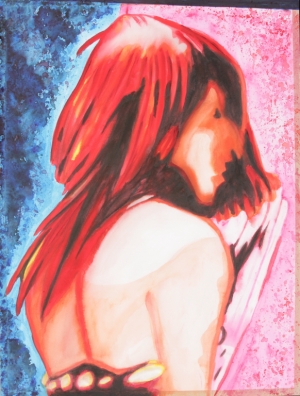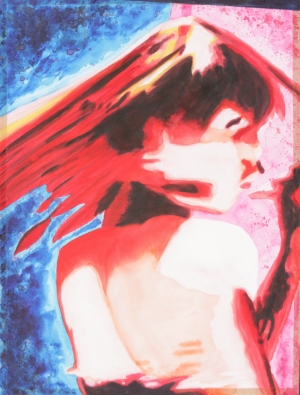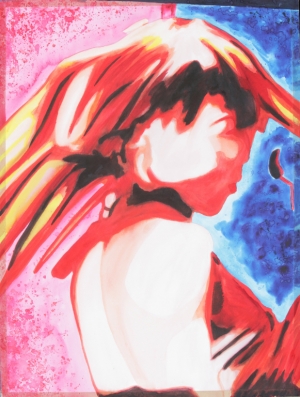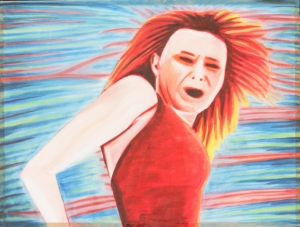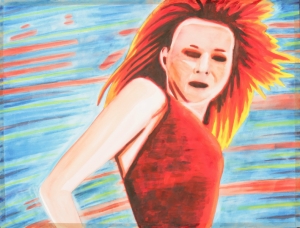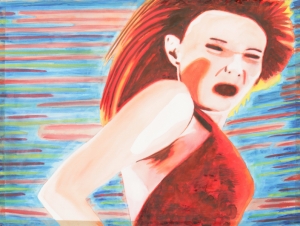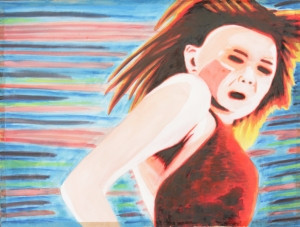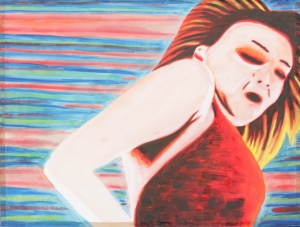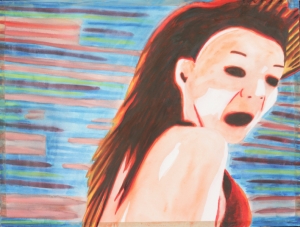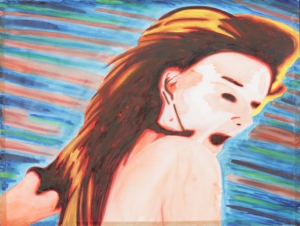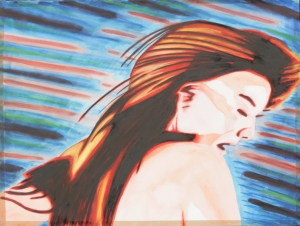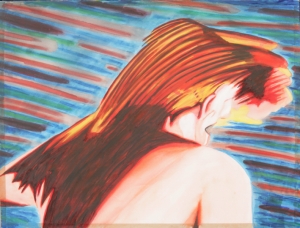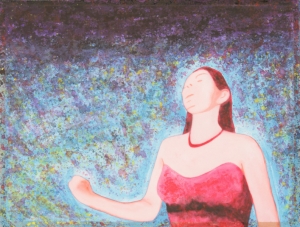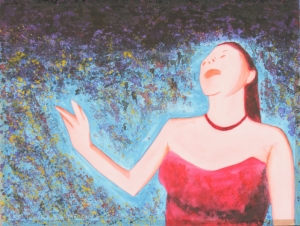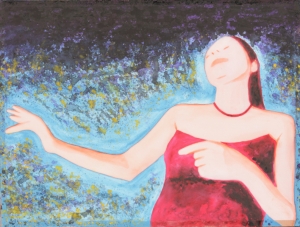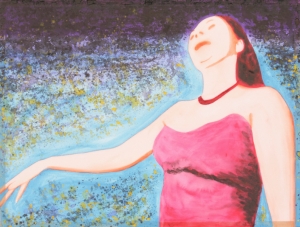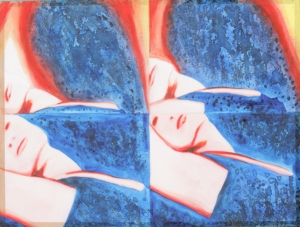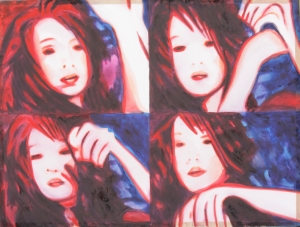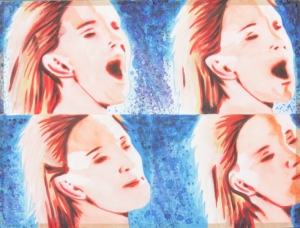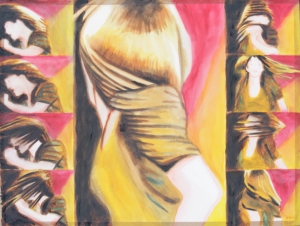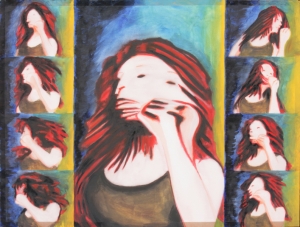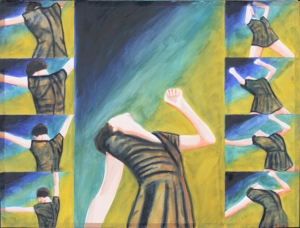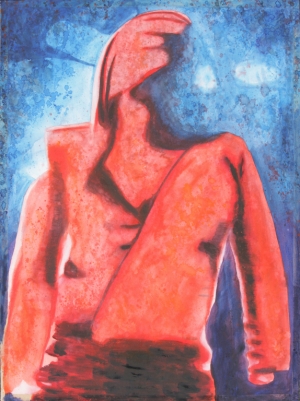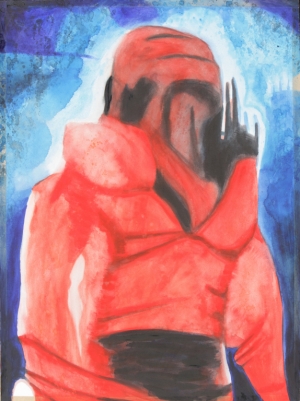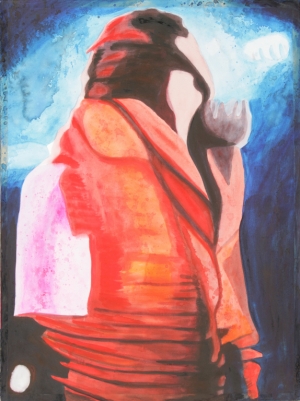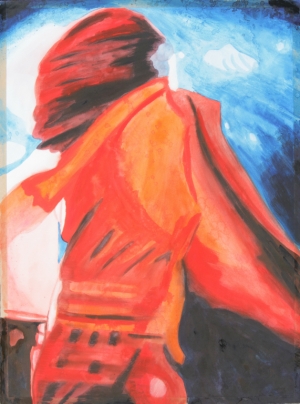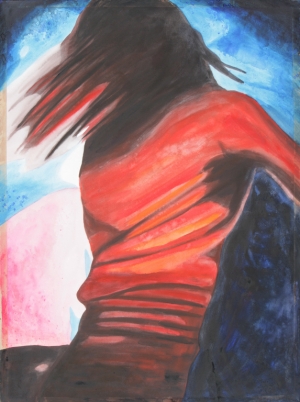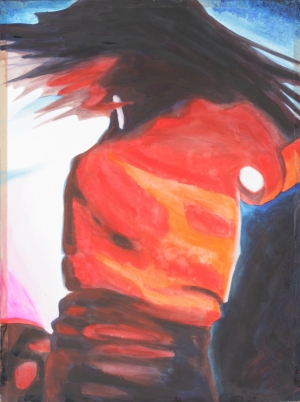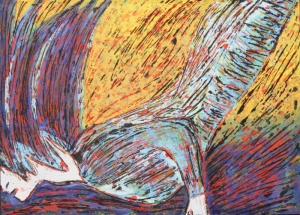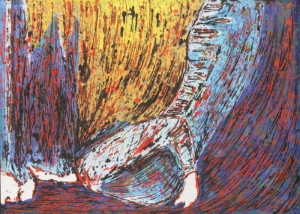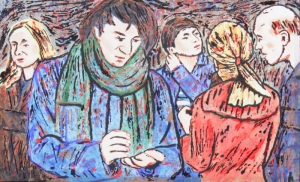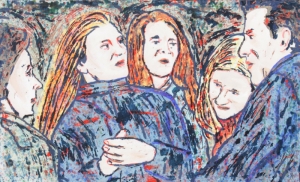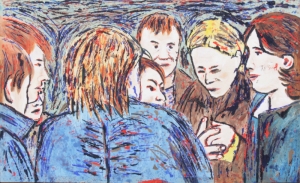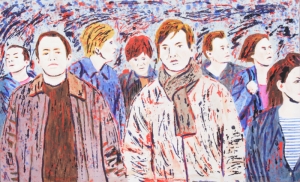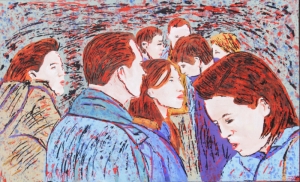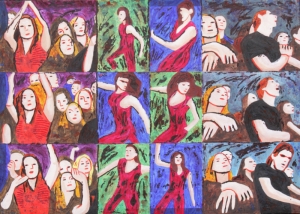 Click image to enlarge
PANAYIOTIS KALORKOTI
Years ago, when I had just thrown up gainful employment in order to write a book, I went to see David Carritt, at that time probably the Old Master dealer with the best eye in the world.
"What are you writing?"
"A biographical dictionary of the English watercolour school."
"Oh dear. What a dead end."
I bristled. How could he describe what I considered to be one of this country's higher cultural achievements in such a slighting way; it was a thoroughly worthwhile area for research. Typical snobbery of an Old Master man.
Later, much later, I realised that although his wickedly witty put-downs were famous, I had slightly misunderstood him. Rather than dismissing my choice of subject, David was probably commenting more in sadness than disdain on the way that after its brilliant, tough and innovative beginnings, the watercolour school seemed to have petered out in prettiness and sentiment. For much of the 20th century, indeed, it could have been thought that the tradition was moribund, since it no longer appeared to matter to the greatest artists in what medium they worked. Graham Sutherland, to take just one instance, was not simply an oil painter, a printmaker, a tapestry designer or a watercolourist - he was all these, and simply an artist. There were still fine painters of landscapes and seascapes in watercolour, such as Rowland Hilder and Edward Seago, but for all their excellence they did not advance the art much beyond what they had inherited.
However, if one looks carefully, it becomes apparent that there are artists working in watercolour today who continue to expand the boundaries while fully accepting the essential conditions imposed by the medium.
Among them Panayiotis Kalorkoti has a prominent place. He is not an artist to stand still, giving us again and again what he has already done well, or what has proved popular, before. Like Sutherland and the others he is by no means just a watercolourist, but also an etcher, a draughtsman, and he works in acrylic. His coloured etchings have been particularly impressive, since that is a medium which can easily become twee, even in strong hands. If one looks back over his exhibitions since 1980, they have not been static or repetitious, even though they may be linked by themes and ideas that have had to be worked out over a number of years. His present show, for instance, is a further and deeper exploration of themes from its two predecessors.
Kalorkoti might seem an unexpected name to put up as a continuator of the English watercolour school - but no stranger than Mallalieu for a writer on it - and in fact from its very beginnings the school has welcomed and been ornamented by artists whose origins lay elsewhere, from Swiss Grimm and French Francia in the 18th century to American Sargent in the 20th.
Although he was brought up in England from the age of nine, Kalorkoti has said that it was not until he went to university that he began to come to terms with English cultural traditions, and that his relationship with them remained "slightly schizophrenic." However, just as the best linguists not unnaturally tend to be people who were brought up in bi-lingual homes or societies, so too many of the most interesting artists are those with early experience of immersion in different cultures. Kalorkoti is an artist with an impressive range of sympathies, from an exposure to Byzantine icon paintings in Cyprus and in Cypriot London, to the idols of his time at the Royal College, Goya, Whistler, Seurat, Cezanne, Picasso, Matisse, Klee, Pollock and De Kooning. He has paid homage to Pop Art and to the botanical illustrators of the 18th century. He is as familiar with the Official War Artists as he is with the graphic style of comic strips. He knows his English and other watercolourists too. Turner and the German Expressionists have influenced him greatly.
By contrast to oil paintings, in which the pigments are bound to each other and to the surface with oil, watercolour pigments are bound to the paper by gum arabic, the water serving to dilute and spread the washes as turpentine thins and spreads oil colours. The essential characteristic of the medium, which differentiates it from oil, pastel, gouache or acrylic, is that it is translucent. Thus the surface below the paint is as important as the surface of the paint. It is the whiteness of the paper that gives a good watercolour its internal light, an effect that the Pre-Raphaelites attempted to reproduce in oil paintings by their carefully prepared pure white grounds. Unfortunately although they succeeded to an extent, the resultant paintings were static, as watercolours need not be.
Although there is little similarity between his style as it has currently evolved and that of the 18th century practitioners, there are connections in Kalokorti's approach and working preferences. In the middle of the 19th century the watercolour world was rent between purists, who insisted that the paper, or ground, must produce the highlights, and modernists who could see no harm in using white heightening - opaque gouache, also known as bodycolour or poster paint. The purists argued that such hybrid works had lost the subtlety that gave watercolour life.
To produce highlights in the 18th century it had been thought necessary to begin by 'dead-colouring' other areas of the paper with grades of grey or sometimes brown wash, over which colours would be laid. The areas of paper left bare or scarcely washed would give the highlights needed for clouds and the like. This was taken to the extreme around 1820 by Robert Hills (whose work Kalorkoti knows) who would paint snow scenes as seen from the shelter of a barn, where most of the paper was left blank, and a scalpel or brush end used to dig snow-flakes into the painted areas. The technique was very effective indeed.
Kalorkoti, too, works from dark to light, although of course he uses no grey ground, and like the purists he lets his paper speak for the highlights. A mannerism of his also puts me in mind of 18th century practice. Artists then used to paste their watercolours onto backing sheets and draw thick and thin lines around them in wash or pen and ink. These wash-line mounts helped to concentrate the eye of the spectator into the picture by isolating it, but less forcefully than if it were framed without any mount. In many cases there would in fact not have been a frame, since drawings were often displayed in portfolios rather than on the wall.
Kalorkoti uses a similar technique, but his 'mounts' are integral to his pictures; just a single line and a faint change of colour-value, sometimes not even on all sides. Sometimes they are set slightly aslant to the edge of the paper, serving to give added movement to the subject. The effect is a subtle intensifier, rather like that in Howard Hodgkins' work where he continues the painting over the frame.
Movement is a key concern for the artist in his watercolours for this exhibition. Over the centuries artists from many different schools have tried to convey effects beyond the visual and static. The Futurists had their lines of force; the Symbolists tried to render music, and even smell, in terms of colour. It may not have been picked up by art historians, but I believe that those 17th century Dutch wooded landscapes with shooting parties, birds and rustics are intended to appeal to the mind's ear as well as its eye. At this precise instant all is still as a catch of the breath. In another second a gun will go off, the birds will shriek and fly, the background beasts and peasants clamour. We hear it as we look.
Sound is often implied in Kalorkoti's current work. In his 2002, and still more his 2005, shows, he was already concerned with motion, and much of his inspiration came from dancing and singing female figures and their audiences. Some of the paintings come across as loudly as a rave. This exhibition works the same themes more intensely, for the most part concentrating on the single figures.
Kalorkoti uses nimbus-like effects in the manner of Futurist lines of force. A rapidly moving figure in a blue dress leaves a pointillist blue trail behind like a character in an animated film. Film is overtly invoked in a series in which a central image appears to have been selected from the reels of stills at each side. Here movement is yet more strongly shown, by multiple outlines, blurred flying hair and, in one case three eyes in the rapidly turning head. As in his last show, all the figures in the watercolours are female, although they are symbolic types rather than portraits. He can do portraits, as he has often shown, but here that is not the point.
Indeed, where there was any danger that we might be distracted from the power of the anonymous images by their accidents of humanity, the features are distorted into masks or blurs. This could easily be ugly, but it is not. As before he is working in series, and the titles say all that is needed: Movement, 1 - 4; Motion Study, 1 - 4; Profile 1 - 6; Step, 1 - 10; Momentarily, 1 - 4.
The show also includes a number of works in acrylic. The titles are similar but for the most part the mood is not. Four works, Falling, 1 - 4, are to do with movement again, a series in which the figure summersaults, in one pose falling backwards like the sleeper in Fuseli's Nightmare, but crossed with Munch's The Scream, and in others like a flaming, falling angel by Chagall with the saccharine removed.
It is always easy for an observer to play the influence game, and it must be particularly galling for the artist when the apparent similarities are incidental, or worse, mis-guessed. The two final series of acrylics, Momentary 1 - 8, and Moments, 1 and 2, take us back to the audiences of previous exhibitions rather than performers. By contrast to the dehumanised figures of the watercolours, here we have involved men and women with stories, they are certainly reacting to one another - but it is up to us to imagine those stories. Also unlike the monumental figures in the watercolours, whose limbs have been virtually discarded, especially in the Momentary series hands and body language are most important.
To play associations once again - and still more unfairly this time since I am certain that they mean nothing to Kalorkoti - the Momentary groups of figures seemingly isolated from a larger crowd remind me of the turn of the 20th century in Ireland, of William Connor's 'Shawlies' or the young Jack Yeats' Cuala Press prints. In the mood and style, but not the actual images, there might also be a tenuous kinship to the printmakers of the London School in the 1930s. Perhaps, though, this is more to do with a sense that the figures seem to belong to a time some decades past. To make an Irish analogy again, they could almost be reacting to some of the earlier manifestations of the Troubles.
Actually though, even if such speculations were true, nothing that any one critic or observer discovers in the works matters very much. Any stories are for each of us to make up for ourselves, and ultimately whatever the perceived sources and influences, Kalorkoti, like any really good artist, is entirely himself. It will be very interesting to see how much further he takes his current interests, and in what different directions he will strike in the future.
Huon Mallalieu