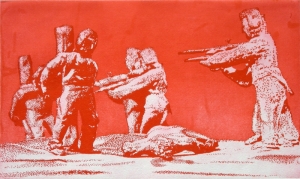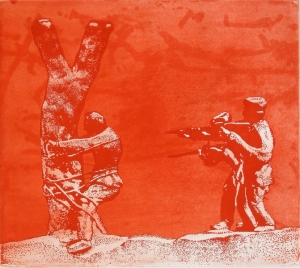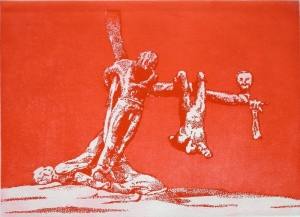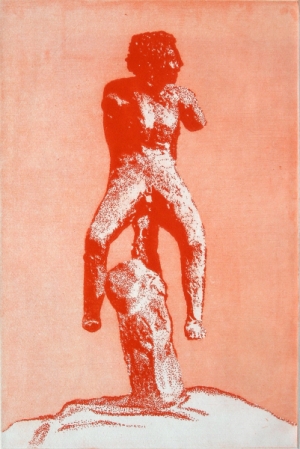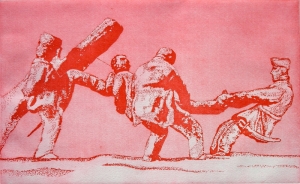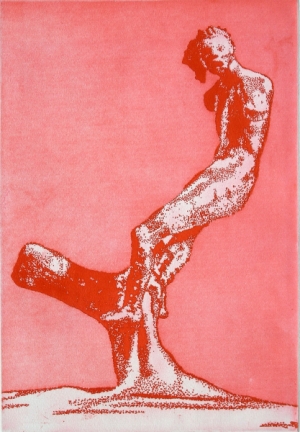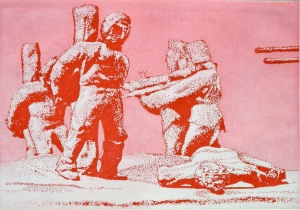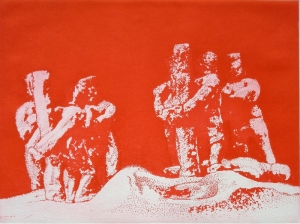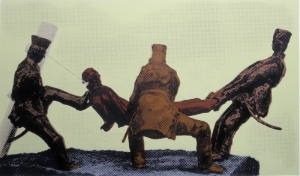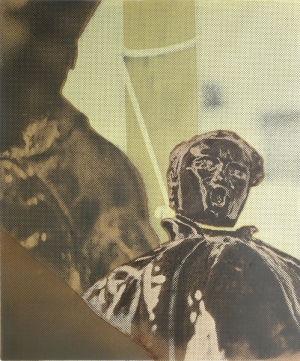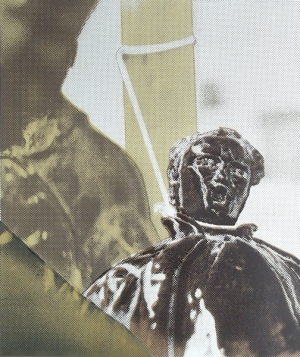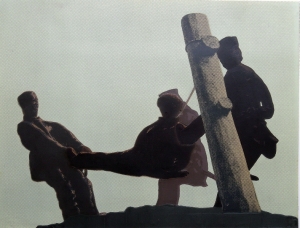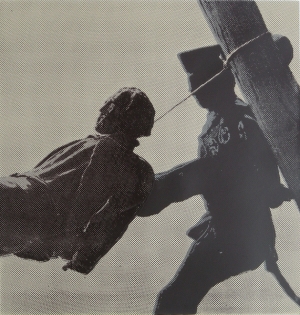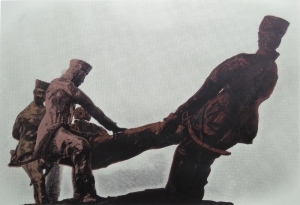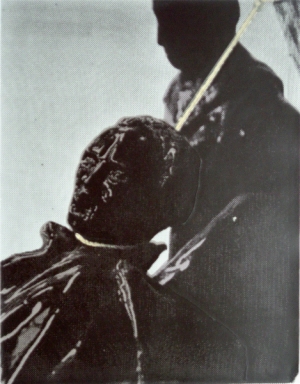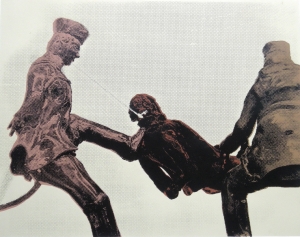 Click image to enlarge
"The earliest works in this exhibition date from 1978 and they introduce one of the themes dealt with in many of the later prints. They are not etchings, now Kalorkoti's preferred medium, but screenprints, and they present seven transformations of one of the images in Goya's 'Disasters of War' which Kalorkoti first recreated as a small sculpture and then photographed from a variety of angles. The prints made from the photographs are bold and striking, and their appearance, roughened by the obtrusive use of screen dots, is consciously crude. They imitate the look of newspaper photographs in order not only to add drama and urgency, but also to stress the contemporaneity and universality of a message conveyed by an image that was originally inspired by an event which Goya witnessed in the Peninsular War of 1804-14.
It was with these Goya variations that Kalorkoti's work achieved something close to a political dimension. He came to believe that art can influence the way people think and act and was consequently drawn to the work of those artists of the past who employed the grotesque and satirical in order to comment on the human condition: Hogarth and Daumier as well as George Grosz and Otto Dix."
Frank Whitford, A Retrospective of Etchings and Screenprints 1978-89, exh. cat., Imperial War Museum, London, 1990.
* * * *
Panayiotis Kalorkoti also created nine etchings interpreting five of the images ('And it can't be helped'; 'Barbarians!'; 'Great deeds-against the dead!'; 'This is worse'; 'Why?') in Goya's 'Disasters of War' which Kalorkoti first recreated as small sculptures and then photographed.